Lake Balaton attracts not just swimmers but also anglers. Fishing in Lake Balaton can be a fantastic experience, and although it is not permitted everywhere, there are plenty of opportunities for the avid angler.
Locals know all the places where fishing is permitted but tourists have to do their homework before arriving to avoid having to wander around endlessly to find the right spot.
Fishing in Lake Balaton
Fishing is not permitted at the campsite in order to protect bathers, but we have put together a handy guide for you on fishing in Lake Balaton.
What are the prerequisites of fishing in Lake Balaton?
Thankfully, this is no longer a difficult question to answer because a few years ago Balaton Fish Management, a non-profit organisation, set up a database that anyone can use to display on a map the sections of the beach where fishing is permitted.
The Lake Balaton Fishing Tourism Database was created so that the countless tourists who visit the Hungarian Sea each year should have easily accessible information, and anglers on holiday should also be able to enjoy their hobby.
Click here to see the database »
The sections of the beach where fishing is permitted are highlighted in red on the satellite map, but it also shows fishing licence sale points, boat hire shops and shipways. In Siófok, for example, fishing is permitted at the Gold Coast public beach all year long, but during the summer swimming season fishing is only allowed in a way that does not interfere with bathing. (This rule only applies to the side of the Gold Coast that lies east of Hermann Ottó Street.)
IMPORTANT!

Please make sure to throw your catch and fish parts in the designated bins so as not to inconvenience the other guests.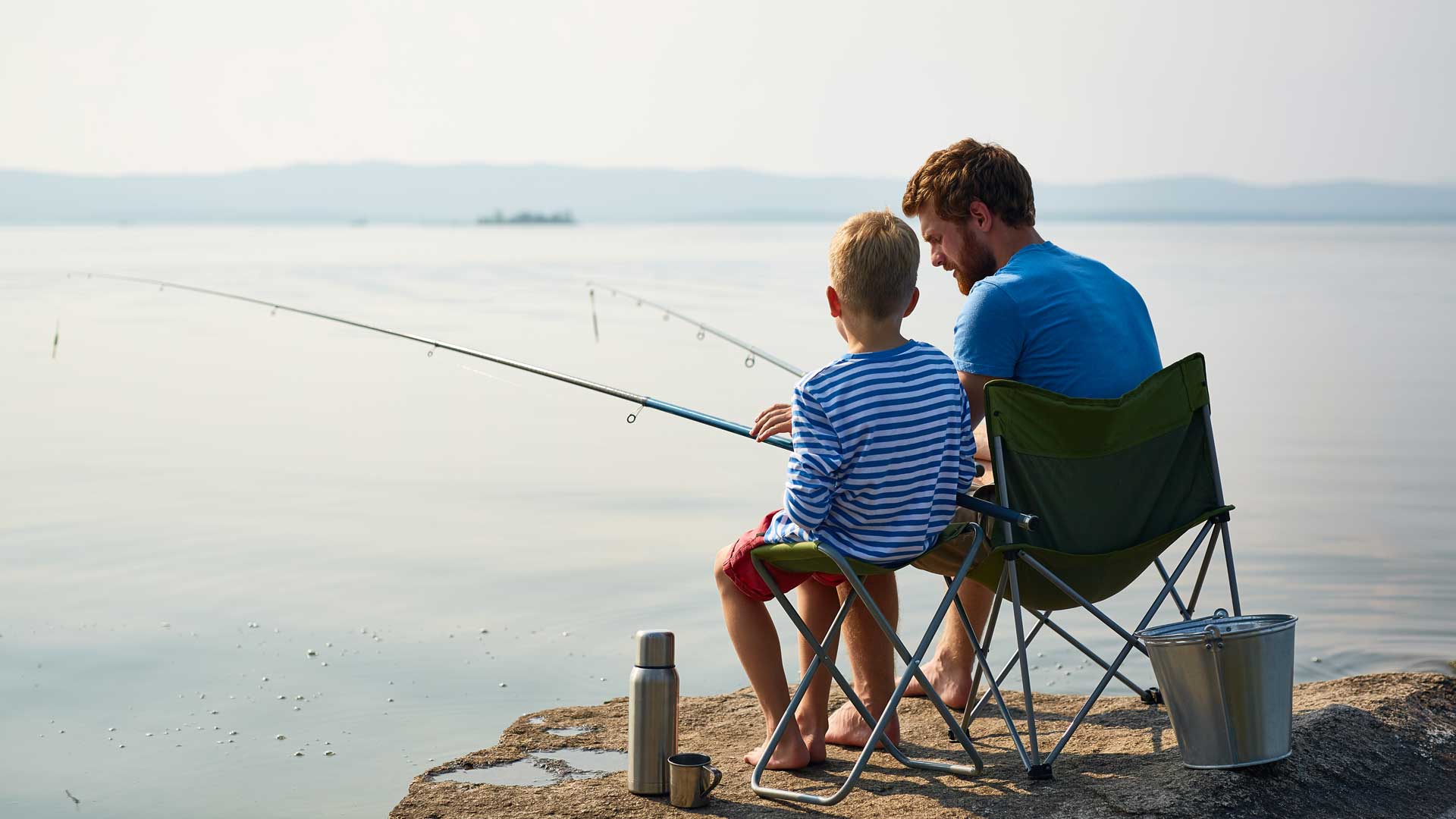 Fishing licences for tourists
Like anything else, fishing has its own rules. The current Lake Balaton fishing regulations have been effective since 1 February 2022. For more detail, visit the websites below:
The rules of fishing in Lake Balaton »
Licence prices for fishing in Lake Balaton »
Essential information and regulations for tourists:
Visitors to Lake Balaton need a tourist licence, which anyone with a national licence can purchase. This licence is valid for the same area as the beach licence, which means:
Beach licences permit the holder to fish from the lakeside up to 1,500 metres into the water or from onboard an unregistered waterborne vessel (they are not valid for long-distance fishing).
With a tourist licence, you may use 1 rod, and catch no more than 3 'restricted' fish. Up to 2 of these may be of the same species, but you may not catch more than 10 kgs of any one species.
It is also important to note that fish are marked for research purposes throughout the catchment area of Lake Balaton. If you catch a marked fish, you must send an email to Balaton Fish Management at halorzes@balatonihal.hu, recording the mark and weight of the fish, as well as the time and place of your catch.
Naturally, there are size and quantity restrictions in effect for certain species, and you must also observe seasonal bans. A useful table summarising all the relevant information is available on the website of Balaton Fish Management.
Make sure you familiarise yourself with the restrictions in detail in order to avoid a penalty.
Restrictions on angling methods
Long-distance angling is only permitted with the appropriate local licence (valid for either 7 days or 72 hours). Long-distance angling is defined as fishing in a way that the distance between the hook and the rod is not determined solely by casting but enhanced by some sort of equipment, such as a boat, a bait boat or other approved vehicle, or by wading into the water or swimming to the fishing spot.
Bait boats are PROHIBITED, except if you hold a valid long-distance angling licence and you have a valid registration.
Experience fishing
To some, angling is a solitary activity because they enjoy the peace and quiet of nature, but other like to go fishing together. You can join an organised fishing trip in Siófok, even from aboard a boat, which is an excellent activity for the whole family.
Click here to visit the Balaton Pro website »
The fish do not bite at the campsite
Fishing is prohibited at the campsite, but that does not mean you cannot enjoy fishing in Lake Balaton. You will find plenty of beach sections and jetties close to the campsite where you can enjoy your hobby during your holiday.
It is well known, however, that fish goes off quickly, especially during the summer months. Please clear away all fish and fish parts after yourself carefully so as not to inconvenience other holiday-makers. Thank you very much for your cooperation.
Click here to see the campsite rules »