A sea of adventures – without the sea. Whether you want to explore, sail for pleasure, fish or party, Lake Balaton has plenty to offer. Siófok is a great starting point – from the harbour, you can sail to nearby villages, take the party boat and you won't have to go far to catch the ferry to Tihany. Let's see everything to do with boats in Siófok and nearby.
Sailing, yachting
You can go for an hour's gentle sail with the wind in your hair or take a romantic sunset boatride while you are on holiday at Lake Balaton. Pleasure boats sail from spring to autumn from a number of busy ports, returning to the starting point after the tour. Boats are sailing more frequently in the main season – you can find the timetable here.
Ferry service from the south shore to wonderful Tihany
The south shore of Lake Balaton is very popular with families and young people, and while it offers countless adventures to holidaymakers, sometimes it is worth taking the ferry to the north shore to admire its beauty. Ferries sail every 40 minutes from the Szántód ferryport from 7AM until after 11PM and back from Tihany, of course. The main benefit of taking the ferry is that you don't have to drive all around Lake Balaton and you also avoid traffic jams.
Ferries sail all year around, the service is only suspended in extreme weather and in the case of unfavourable ice formations.  The crossing takes 8 minutes and costs HUF2200 for a passenger car.
More about the Szántód – Tihany ferry service »
Sailing between villages
You can kill two birds with one stone if you take the boat, instead of the car, to explore the areas around Siófok. You can get to Balatonfüred, Tihany and Balatonföldvár from Siófok but it's worth checking the timetable in advance, as Bahart is operating different timetables during the preseason, the main season and in the postseason. The boats normally operate on a timetabled schedule until the weekend of the 23 October bank holiday; however, they are now introducing themed boating programs to extend the season.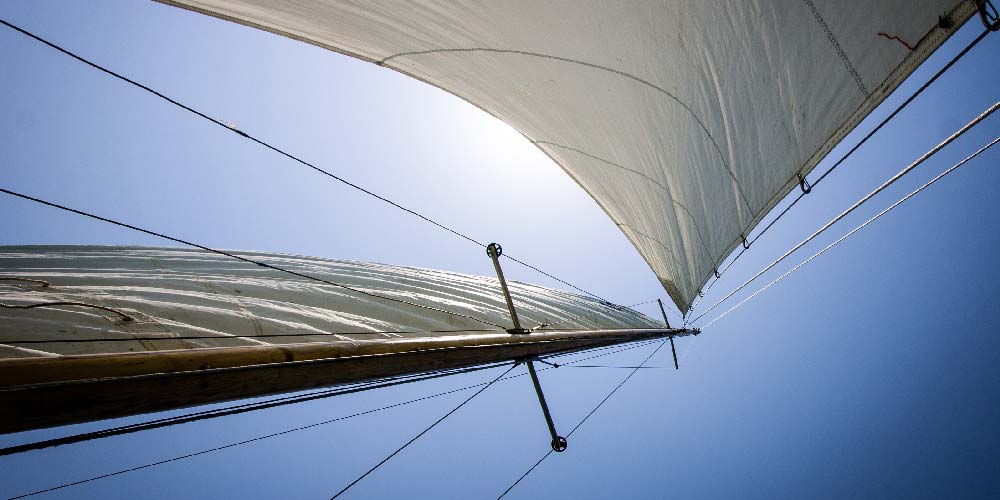 Special programs aboard
Yacht rental – if you want to show off
Many kinds of boats are available for hire in Siófok. You don't need to go to the Adriatic Sea for a little luxury, as you can rent sailing boats, party boats and motor yachts in order to make your birthday or get-together unforgettable. You don't know how to sail? No worries! As of 2022, you can hire electric pontoons starting from HUF35 000. If you would like a more serious boat, or you don't want to wing it, they can also provide you with a captain for your ship.
Extreme adventure – Hyperjet Boat on Lake Balaton
Do you like speed and making waves? Then try this special adrenaline booster! The Jet boat is an 880 horsepower motorboat, which cuts up the water, sterns and it sometimes even goes under – 20 minutes of pure madness! The boat can be found at moor 4 of the Siófok port, and you can take part in the fun every half an hour, starting from 10.30AM.
You can find a video intro at the hyperjet website »
The same place also offers a water taxi service to Balatonfüred. According to the company, the boats reach the popular tourist destination on the north shore with hyper speed.
Fishing tours at Lake Balaton
If you are mad about fishing, you can now take part in professionally operated fishing tours at Lake Balaton. Groups can take part in longer or shorter fishing trips, whether they want to catch their fish from jetties, rowing boats or fishing boats. The longest trip on offer for hardcore anglers is a week long.
Sailing – touring, adventures, rocking
These days you don't have to be an oil tycoon in order to experience the joys of sailing. You don't have to maintain a ship or rent moorings, you can just walk down to the Siófok harbour whenever you want and choose what kind of boat you would like to hire. You can go on a week's boating trip on Lake Balaton or, if your budget doesn't stretch that far, you can rent a sailing boat for a day or just a few hours. It is recommended that beginners sail under a captain, which can also be a great opportunity to take some practical and theoretical sailing lessons.
Party boats
These are must for young people and bohemians. More than a traditional disco, they offer great parties with music aboard, in the middle of the lake. Special location, DJs, lights and views of Lake Balaton are all on offer on the party boats which sail from Siófok on Friday and Saturday nights.
Accommodation in mobile homes, caravan pitches or tent pitches
Aranypart Camping is prepared to host guests in the preseason and postseason period, too. Our mobile saunas and sauna séances await you. You can also have a massage in our campsite. You can hire electric scooters and bikes, too. We have some excellent catering units from beach food stalls to restaurants here.
For accommodation, check out Aranypart Camping »