A campsite on the Gold Coast
A place that surpasses other Lake Balaton accommodation options
Our campsite offers much more than more traditional accommodation types. Its many benefits put it head and shoulder above the competition when it comes to Lake Balaton accommodation. Book your accommodation at Aranypart Camping, and you will get more than just a place to rest your head while on holiday.
We offer quality services and a range of leisure activities that guarantee complete relaxation even if you decide not to leave the campsite at all. You will find everything here that you need to wholly replenish your body and your mind, to have fun and to relax.
The cherry on top is that the campsite is located on Siófok's Gold Coast, one of the best bits of Lake Balaton. It is well worth taking a long break here or coming back for repeated visits because there are loads to do in the surrounding area. If you want to get the full Lake Balaton experience this year, we suggest you don't put off your visit until the peak season starts. There are so many adventures to embark on here in the spring.
Aranypart Camping is one of the best Lake Balaton accommodation options even in the off-season. Its beautiful grounds and ideal location are unmatched by other accommodation options. In the spring, the best way to have a camping holiday is in a caravan or in one of our heated mobile houses or cabins.
What makes the holiday unforgettable is not just the comfortable campsite but also the plenty of nearby attractions. Siófok has a wide range of activities on offer, from boat trips to events in the town and fantastic hiking destinations nearby. It is also a family-friendly town, and can be the best choice for holiday-makers who travel with children.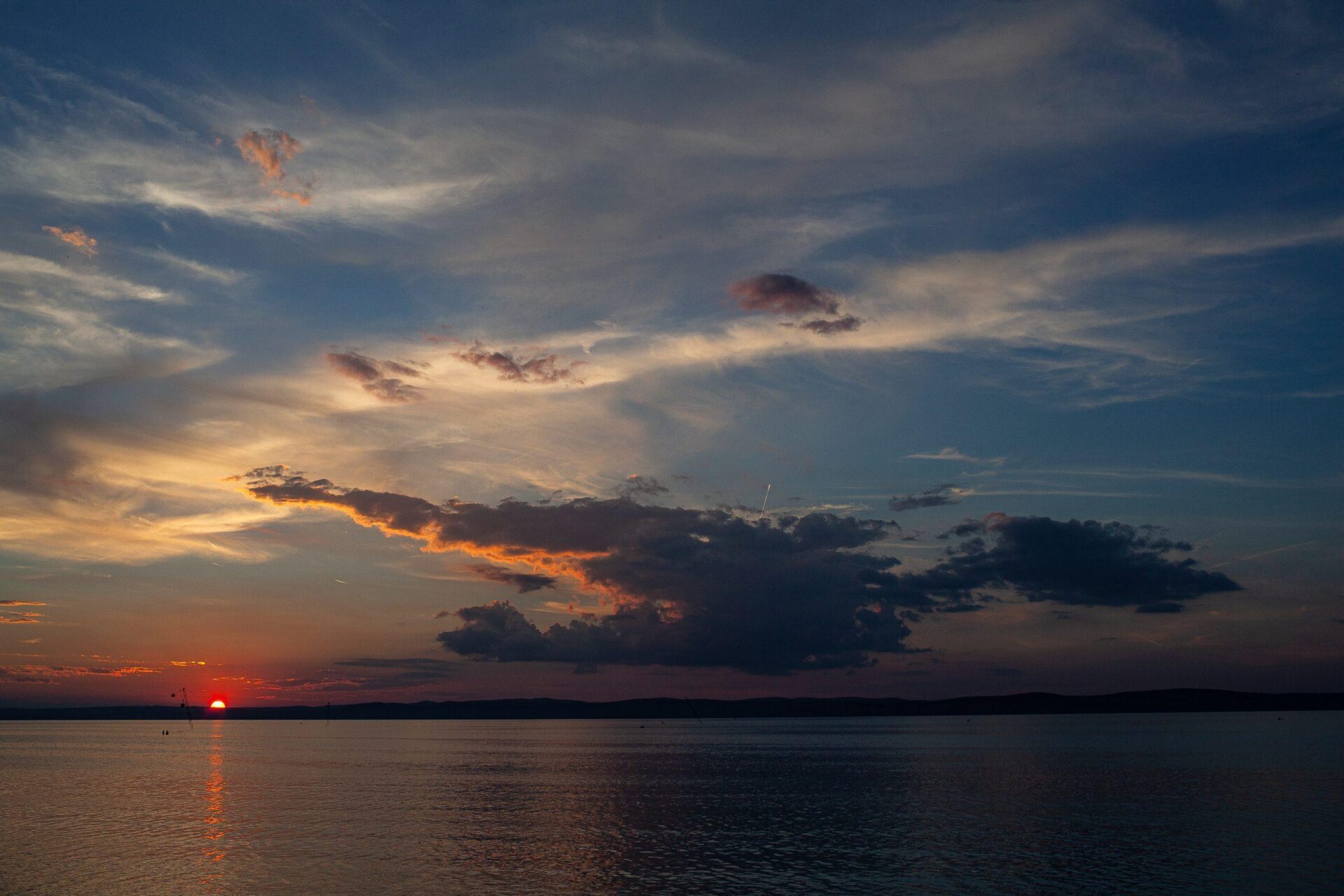 The luxury of choice at the campsite
Most people are aware that today's campsites offer complete comfort while on holiday, but there is more to the experience than that. There are few other Lake Balaton accommodation options that support active relaxation to such an extent. Aranypart Camping has everything you need for the perfect holiday.
Excellent food and drink, snack bars, a grocery store and fire pits ensure you won't ever need to leave the grassy grounds dotted with beautiful trees and situated right by the waterside when you feel like a delicious lunch or atmospheric dinner. In the summer, going to the beach and other water-based activities tend to be the most popular, but the spring is ideal for enjoying outdoors sports and games, and the campsite has plenty of facilities for those.
Read on for a bit of information about all the services we offer to make our guests' holidays the best they can be.
Services to ensure a perfect holiday
If you are considering taking a quick break before the peak season starts, our campsite is probably your best option when it comes to Lake Balaton accommodation. You will find everything you want right here because most of our services are available before, during and after the peak season.
There is more detail below on when each service is available from, but most of them are at your fingertips right from opening day. The campsite has a volley ball court, a playground, table tennis, mini golf and foosball, and you can use any or all of these while you're on holiday with us. As soon as the campsite opens, you can build a campfire, rent an outdoors cooking pot and enjoy dinner in the fresh air even on the first night of your holiday, if you wish.
If you arrive in a caravan, you can hire a fridge or fridge compartment at any time. The fully-equipped sanitary block, kitchen, washer-dryers and facilities for washing up dishes are also available whenever the campsite is open. If you bring the whole family, you won't have to lug around all the equipment needed for the youngest holiday-makers because we can provide a cot, a baby bath and a high chair for your use.
Services available in the off-season
Food and drink
When choosing your Lake Balaton accommodation, make sure to also take into account options for eating and drinking. After all, you'll have to eat during your holiday, and it's the perfect time to spoil yourself a bit with some delicacies. Our campsite is the only Lake Balaton accommodation option where you have the whole range of alternatives for getting food and drink at your disposal. If you are one of those people who like to prepare their own food, you can use our cooking facilities, and you should definitely try outdoors cooking as well.
But convenience is still the order of the day when it comes to eating, thanks to the excellent snack bars, restaurants and even a grocery right at the campsite.
Snack Bars
Aranypart Terrace: open from 21 April.
Egyálom Terrace: open every weekend between 19 May and 4 June.
Grocery store
The grocery store is open from 21 April, and has everything you need to make a delicious, unhurried breakfast.
Restaurant
The First Kitchen, our excellent on-site restaurant, opens on 21 April.
Explore on two wheels
The off-season is the best time to enjoy hikes and explore the surrounding area. Why not hop in the saddle of a bike and set off on a trip to discover some hidden gems around Lake Balaton. You can hire a bike at the campsite right from the opening.
Bicycle hire is available from 21 April.
Book your off-season accommodation
If you are already looking at options for Lake Balaton accommodation, and would like to try camping on the Gold Coast this year, you should consider visiting off-season. You can book your accommodation online at any time, and use your debit or credit card to pay. Don't hesitate to book, though, because accommodation is snatched up quickly even during this period, so make sure to avoid disappointment.