Are you looking for adrenaline and new adventures? Or would you like to give a special gift to your partner, family member or friend? We have a few ideas that could help you make those special days extra special. Whether it's a birthday, stag party, hen night, or anniversary, if your loved ones also like adrenaline-filled adventure, you will be able to get your pulses racing in and around Siófok.
Adventure driving – the circuit is yours!
If you want to try what it's like to be a rally driver, head to Ádánd next to Siófok, where an over 1 km long mixed (metalled and gravelled) circuit awaits. Roaring engines, fast speeds, a real adrenaline bomb where you can also practice and experience possible real-life driving situations. Come as a group and race each other, make it an unforgettable adventure. The rally cars available are each 300 horse power – you can experience speed and also test yourself as a driver.
Great for team building exercises
Corporate team building or meeting with business partners where you can drive rally cars, 4x4s, or machinery. You can also add a bit of archery and airsoft shooting, and cook a hearty goulash over open fire, which you can have together as a team. The venue is able to entertain 50-60 heads – you can even hold a full day of corporate events and entertainment here.
Are you after a different kind of adrenaline rush? Try the Jet Boat!
Do you like speed and making waves? Then try this special adrenaline booster! The Jet boat is an 880 horsepower motor boat, which cuts up the water, sterns and it sometimes even goes under – 20 minutes of pure madness! The boat can be found at moor 4 of the Siófok port, and you can take part in the fun every half an hour, starting from 10.30AM. You can find a video intro at the hyperjet website.
The same place also offers a water taxi service to Balatonfüred. According to the company, the boats reach the popular tourist destination on the north shore with hyper speed.
Click here if you are also interested in other water based adventures »
Extreme sports: even more adrenaline
Extreme Sports Park in Siófok
The sport park in Siófok-Kiliti offers paintball and lasertag, amongst other things. Lasertag is a painless and more quiet version of paintball. You won't shoot any kind of ammo, so there is no need for protective clothing or masks. The latest versions of lasertag can even be played in daylight.
You will also find bumpercars, a go-kart ring, as well as aquatic and land obstacle courses, climbing walls and quad bikes. It's a great adventure for families or it can be used as a team building exercise.
Power Fun jumptower in Zamárdi
It's a bit like Bungee Jumping, the difference being that you land on your feet and you won't jump head-first into the abyss. Still, the free fall from the 12 metre tall tower is a test of nerves and a huge adrenaline hit. This is just one of the attractions at the Zamárdi Adventure Park, there are things to do for little ones, too, such as an obstacle course, labyrinth, aquatic dodgem, and giant balls.
This is what it looks like in real life »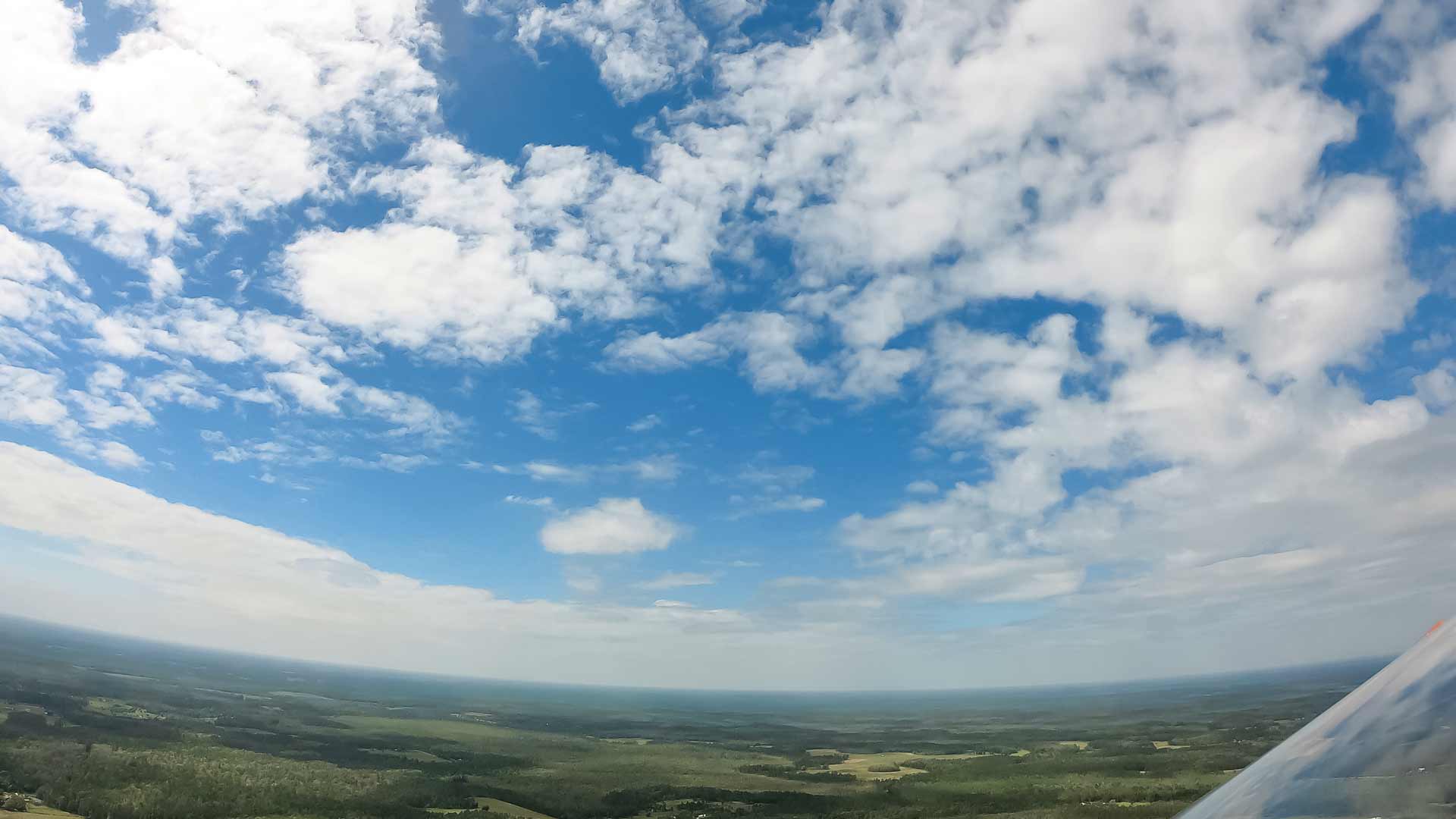 Airborne adventures – flying in Balatonkeresztúr
Get a bird's eye view of Lake Balaton and experience the joy of flying for up to 1 hour. You will have to go a bit further from Siófok but it is well worth it, especially, if you have never flown in small aircraft before.  Flights are available for individuals, couples or groups of 3. Andor Kántás pilot trainer is your main pilot, who has flown from Keszthely all the way to Sydney with his friend. You will be perfectly safe in his hands, even high above the clouds, with his decades of experience.
And where to stay?
If you love adrenaline and adventure, you will surely want to stay somewhere relaxed with high standards. The campsite is always a good solution, whether you are with friends, family or your partner. It is nice to close an adrenaline-filled day with a barbecue or talking around the fire. Fort larger parties we recommend Aranypart Camping's mobile homes and chalets, where there is ample accommodation and you will find all necessary equipment. Both types of houses are for 6 but we have some chalets that comfortably sleep 8. The whole campsite is dog-friendly, so dogs are allowed in the chalets, too.
Recommended for larger parties and for corporate team building.
Whether it's a team building exercise or a big family gathering, everyone can be accommodated at Aranypart Camping. Take a look at the campsite's map and choose the most suitable accommodation for you.
You will find detailed descriptions of the accommodation on offer here »