It can be difficult to decide whether to go on holiday during off-season or the peak season. Most holiday-makers want to take a break in July or August, and book their accommodation well in advance. This may be motivated by work because they have to schedule leave ahead of time, or because they have children and must time the holiday to coincide with the school holiday, but it may just as well be for the weather: many people don't feel like they are on a real holiday unless the temperature is over 30 degrees.
All of these are good reasons, and far be it from us to dissuade anyone from going on holiday during the peak season, but you should consider going off-season because that is the better option for many people. Read through the descriptions below, and if any of them sound like you, have a think about booking a holiday in May or June.
We have gathered a few reasons to go on an off-season holiday »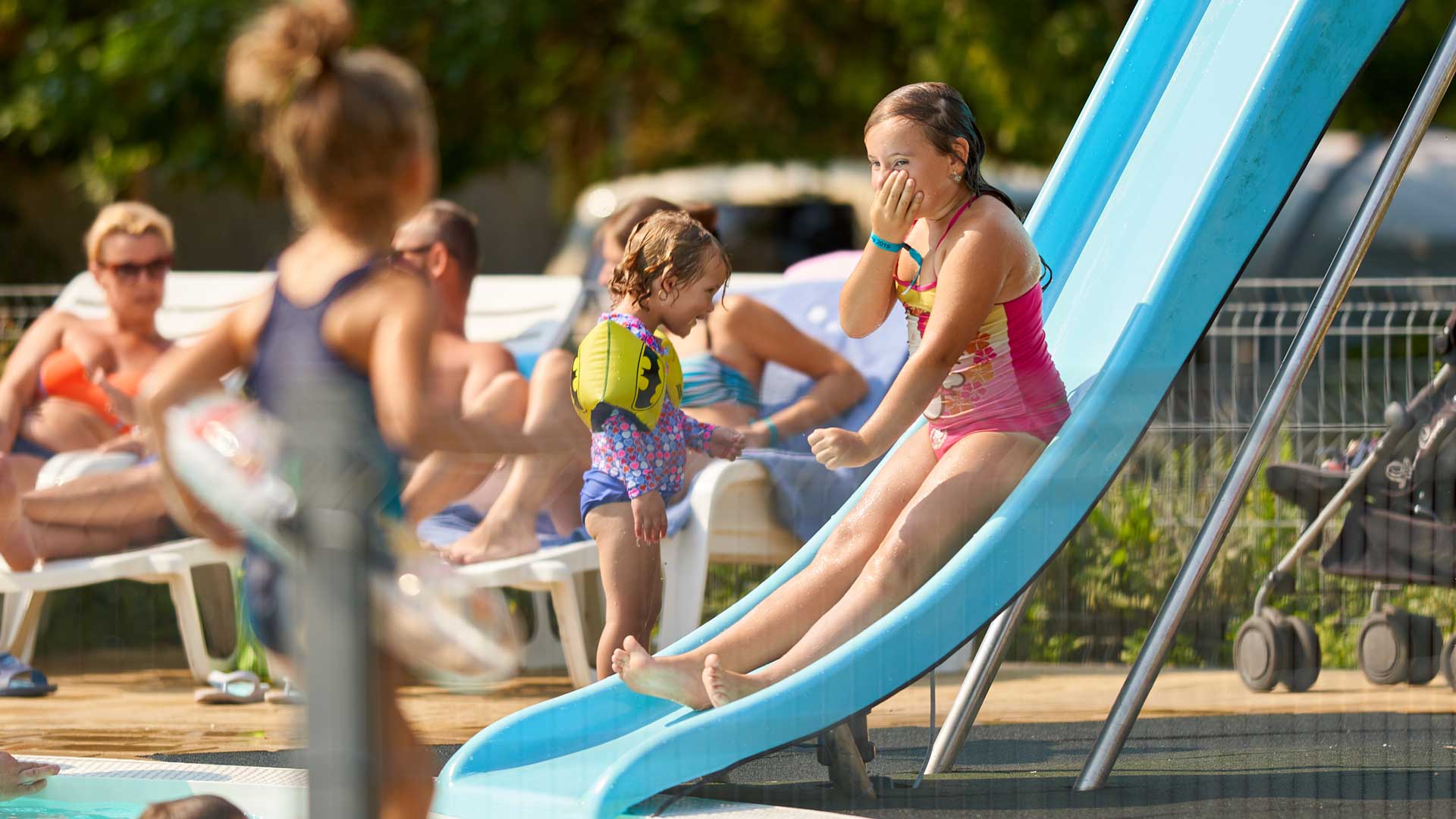 Heated outdoors pool – Aranypart Camping, Siófok
The benefits of off-season holidays
1. You like good weather but don't enjoy the heat
Off-season holidays may be the ideal choice for elderly holiday-makers and those who don't want to lounge by the water all the time during their break. The weather is warm enough by June but you won't get any of the massive heat waves that often occur in July and August. If you aren't planning to spend all day in the water to cool down, pick the off-season.
2. You don't like crowds
Lake Balaton is one of the most popular summer holiday destinations. We all love it, of course, but during peak season the beach can get very crowded, and that is something we love a lot less. If you are seeking a bit of peace and quiet or if you don't want to share the beach with a large number of people, visiting in May or June may be the best option for you.
3. You want to bag yourself an off-season discount
Large families that want to make sure their children can enjoy a holiday by Lake Balaton often end up having to do some serious budgeting to be able to afford it, so the discounts offered during off-season may come in very handy. Aranypart Camping has a number of special offers, and if you pick one of the less busy months to go on holiday, you are sure to be able to save some money when staying with us.
4. You like exploring
Going on a day trip should be done when the weather is mild, as it is in the spring. Just try to imagine going on a city break or a hike when the temperature is around 35 degrees… If the purpose of the trip you have in mind is to enjoy day trips, see sights and visit cultural attractions, schedule it for one of the less hot months. As an added bonus, you will be able to save a bit of money on the accommodation, too. The neighbouring area is ideal for exploring by bike, and you don't even have to bring your own because you can hire a bicycle at the campsite.
5. Peak season starts mid-June at Aranypart Camping
Aranypart Camping gets really busy starting from 18 June. If you are looking for varied events, entertainment and activities, make sure to schedule your holiday for the peak season. From 18 June onwards, the campsite offers a range of programmes, and a great atmosphere is guaranteed. The animations on offer are primarily targeted at younger holiday-makers, but there is plenty to enjoy for the adults, as well.
Campsite activities starting before peak season »
Animation at the campsite
We are a firm favourite with families, and our summer schedule of activities is designed with them in mind. Young guests will love balloon twisting, crafts and mermaid school. Older children can take part in 'number wars', a staple of Hungarian summer camps, or join in fun water balloon fights and the mini disco in the afternoon.
In addition, the various races, quizzes and water-based competitions will be great fun for the whole family.
We haven't forgotten about the adults
Start the day with a Zumba or yoga class at the campsite so that you can return from your holiday completely reenergised. If you enjoy more vigorous activity, you can also join strength training and stretching classes.
Visit the Aranypart Camping website for the detailed schedule of programmes. The timetable shows a daily breakdown of every animation and other activity, so you can plan your day in advance.
Wellness at a campsite? Is that even possible?
Yes, it is! All of these services are available off-season as well as during the peak season.
Mobile sauna from 1 May
How did a sauna get onto a campsite? It's in a caravan, of course! It may sound incredible at first, but our wood-firing sauna, situated near the lake, can fit up to 10 guests at the same time. Our sauna masters hold sauna sessions in the evening, with the opportunity to have a dip in Lake Balaton at the end. The timing of these sessions is also included in the Aranypart Camping activity calendar.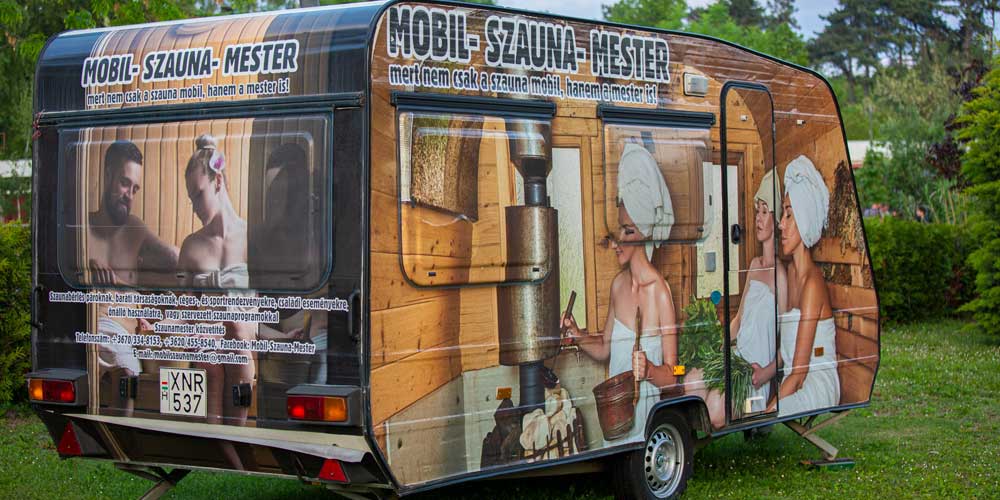 Sauna – Aranypart Camping, Balaton, Siófok
Massage
Enjoy a treatment by our expert massage therapists between 10am and 6pm any day.
Experience pool: You can have a splash as early as April, thanks to the heated pool at the campsite. This way, you can enjoy the water regardless of the weather.