Wellness experiences at Aranypart Camping
Camping is the best way to experience true freedom while on holiday. The relaxing experience is made even better by the combination of having nature on your doorstep and enjoying all the various comfort services at your disposal. Aranypart Camping goes one step further, and offers a unique selection of wellness experiences thanks to the Susannebotty Massage Team and Nomád Sauna. If you are looking to wind down and refresh yourself at the same time, or if you long for the unique combination of bustle and calm that a camping holiday can provide, then you should definitely visit Siófok 's Gold Coast this summer. The town has so many attractions and great hiking spots, and Aranypart Camping awaits with heavenly comfort and genuine wellness services.
Today, no high-quality holiday can be complete without providing a sense of comfort and having the opportunity for physical and mental rejuvenation at your fingertips. Many would prefer not to have to trek too far to get a pleasant massage or sauna experience. Even better if you can enjoy these services without having to leave your accommodation. Aranypart Camping is committed to providing the best wellness services. Book a relaxing massage treatment or enjoy a sauna session. Read on for the details of all the ways you can improve your camping holiday even further.
Massage services at the campsite
Susannebotty Massage Team
Susannebotty has a whole team or expert massage therapists, so everyone is sure to find the right match. You can choose from treatments of different durations, depending on how long you would like to spend on the massage table. The sessions last 30, 60 or 90 minutes.
You can also choose the type of massage you'd like to receive, whether you are looking for de-stressing, kneading, deep tissue massage, foot massage, relaxation, head massage or sports massage. At selected times, reflexology is also on the menu.
In a 30-minute session, our experts will focus on a single body part to help relax your muscles (e.g. neck, shoulders, legs, head, back).
In a 60-minute session, experts will massage your entire body on both sides, focusing on the areas you request.
90-minute sessions include a full-body massage and you also receive an extra head or foot massage.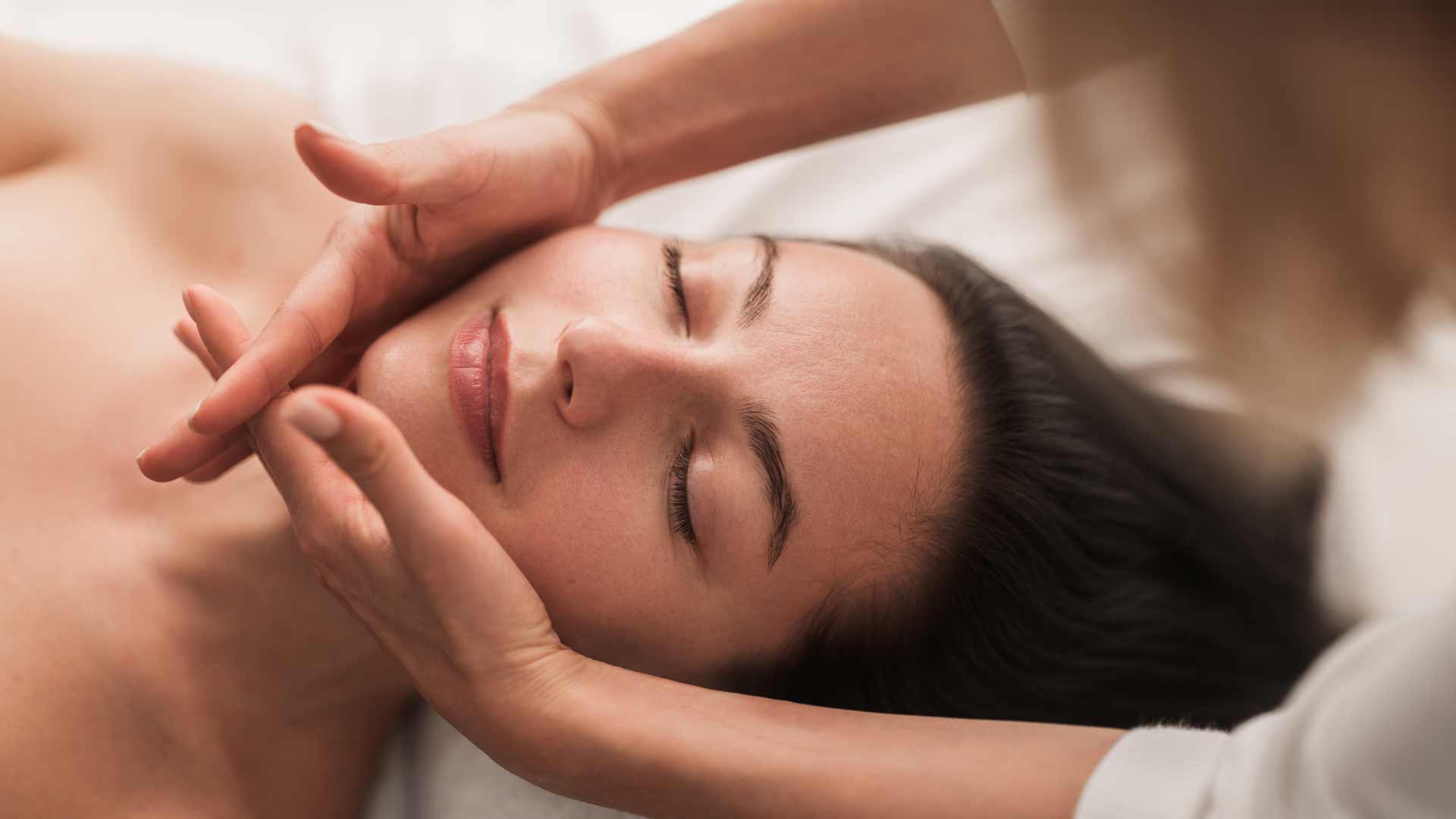 Extra services by Susannebotty
The team also offer special treatments. Subject to availability, you can choose a lava stone or singing bowl treatment, or even opt for a massage ritual performed in a special sauna.
Contact information
These services are available 5 days a week, between 10 am and 7 pm, from mid-June. There are no sessions over lunch and break periods. No sessions are available on Mondays and Tuesdays, but out-of-hours sessions can be arranged with advance notice. From the first of September, you can use Susannebotty's massage services between 10:00 and 18:00.
To make an inquiry or a booking, contact the campsite reception or pop into the salon right next to it.
You can also give the Susannebotty team a ring on a +36 70 391 9331 .
A sauna by Lake Balaton? Yes!
No wellness experience would be complete without a trip to the sauna. Nomád Sauna offers an exceptional opportunity to those who love the heat, and they don't even have to leave Aranypart Camping to participate. Right on the beach of Lake Balaton, you will find their traditional wood-firing mobile sauna, which can accommodate 10 to 12 people.
Nomád Sauna activities
Nomád Sauna also offers a range of scheduled sauna-based activities, which include aromatic sauna splashes, led by a professional sauna master for the perfect sauna experience.
Sauna splashes
During the 2023 season, you can join special sauna splashes at 8 pm every Wednesday, Friday and Saturday at Nomád sauna. Expect pleasant music, scents and the assistance of expert sauna masters.
These sauna sessions involve three splashes, each one taking around 12 to 15 minutes. Over the course of the session, you will encounter a range of high-quality aromatic oils and fragrances to pamper your body and your soul. You will also be treated to some refreshments at the conclusion of the splash session.
From September 1, the sauna can be used for individual saunas and treatments.
Massage ritual
This massage experience, delivered by expert massage therapists in a sauna, set to a low temperature, is unlike anything else. It will help you relax and release stress.
The massage ritual consists of:
Step 1: a body rub with salt
Step 2: light rub over the body with oil
Step 3: patting with a bundle of twigs.
Personalised sauna experiences
If you're looking for a bit of peace and quiet, you can also choose to spend your time in the sauna whichever way you want. In order to enhance your holiday experience, the sauna operates with extended opening hours in bad weather, and special sauna treatments are also available.
Sauna etiquette for perfect relaxation
Nomád Sauna provides an authentic wellness experience right at the campsite. In order to maximise the health benefits, participants in all treatments must use sauna towels and not wear bathing suits.
Don't worry even if you didn't bring a sauna towel: you can borrow one on site. The sauna benches are also covered in sheets.
When using the services of Nomád Sauna, please observe the relevant rules, posted just outside the sauna.
Contact information for Nomád Sauna
Nomád Sauna activities are available by prior appointment only. Call +36 70 391 9331 to make an inquiry about the available sauna services.
Have you got in the mood for some campsite wellness?
Aranypart Camping has a fantastic location and offers true comfort to all guests. Book your accommodation and make the most of our outstanding wellness services. Relax, enjoy some peace and quiet at the campsite, and try the best ways to recharge your batteries, courtesy of the Susannebotty Massage Team and Nomád Sauna. It is simple to book your accommodation online, and you can use your debit or credit card to pay. You can even reserve a tent pitch online.