Aranypart Camping opens in April!
At last, the best part of the year by Lake Balaton is about to start, and Aranypart Camping is opening on 21 April with a great off-season offer. Spring is a busy time at the campsite as we make sure that everything is ready for when visitors start to arrive. We are often asked why we open in April. Some of you seem to think it is too early for a holiday by Lake Balaton.
Is it really too early?
We have a host of reasons to say with confidence that it is never too early to go on holiday. We at Aranypart Camping love Lake Balaton in the spring, and want to share with you all the fantastic experiences you can have here at this time of year. You simply have to come and try it for yourselves, that's the only way to really appreciate all the benefits of an off-season holiday and to feel the gentle warmth of the spring sun on your skin. And while you're still in the planning stage for the first holiday of the year, read on to learn more about all the reasons that make a springtime camping break so special.
What's there to do by Lake Balaton the spring?
Most of us simply love holidays by the water, so little wonder that Lake Balaton and the ever-busy town of Siófok are among the country's top tourist destinations every summer. Many think, however, that April and May are too early for a trip to Lake Balaton, because the weather in Hungary over these months doesn't lend itself to the classic beach holiday. But there's far more to Lake Balaton than splashing about in the water. There are plenty of exciting events, great day trip destinations and interesting sights in the surrounding area. Most of these activities are actually a lot more fun in the mild spring weather than over the dog days of summer.
There's plenty to explore in Siófok, but if you don't want to leave the campsite, you can still enjoy any number of activities that will help you relax, forget about the dreary everyday, and spend some quality time with your family and friends. Why put that off by another couple of months when you can start enjoying outdoors activities, eat great food, relax and experience an altogether carefree life as early as April?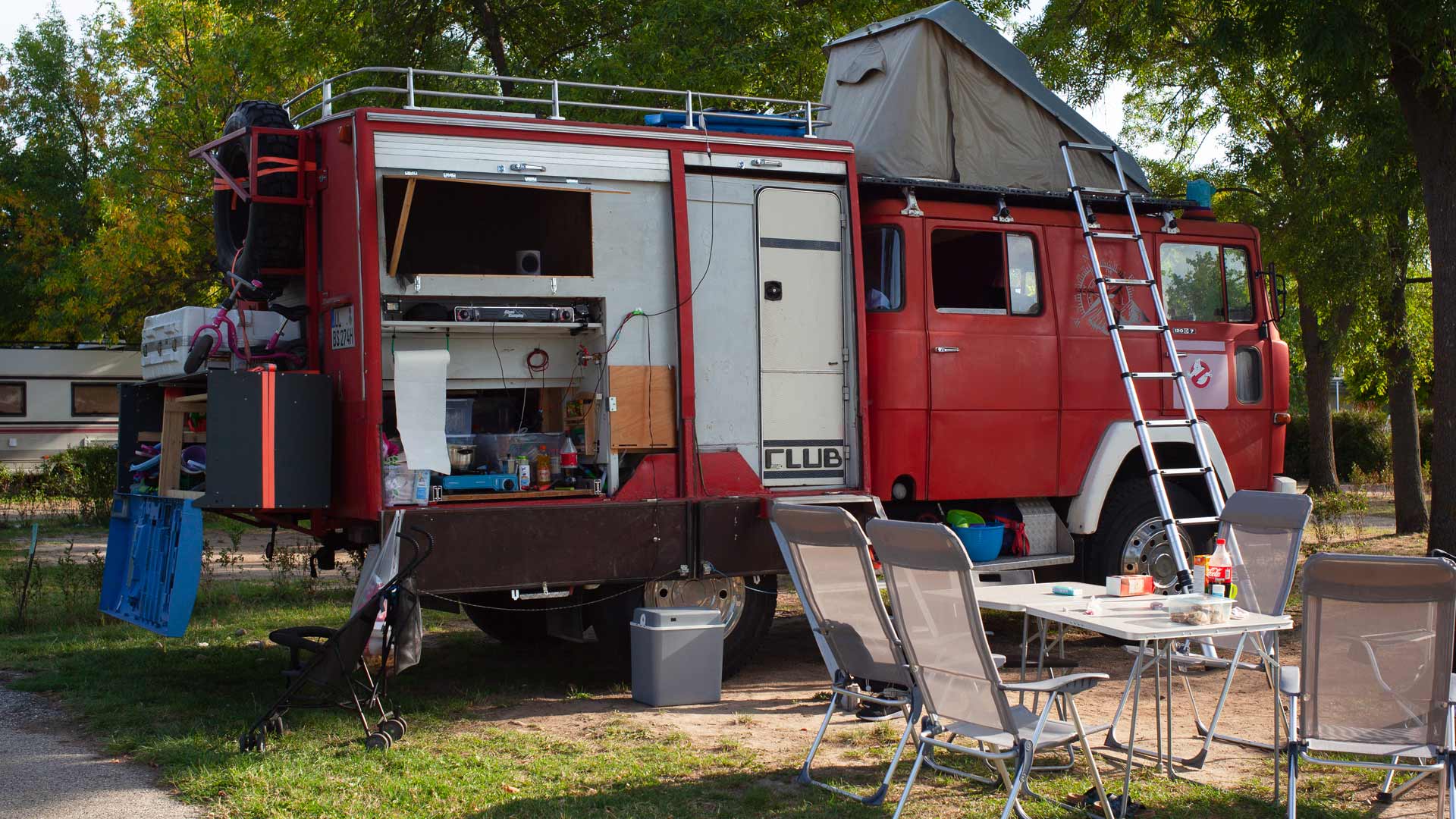 A couple of ideas for the perfect off-season camping experience:
Enjoy the beach
Visiting the beach in the spring may sound like an odd idea, but actually you can relax on the beach of Lake Balaton and enjoy the sunshine at any time of year, including in the spring. You can even sunbathe when the weather gets a bit warmer. If you're bold enough, why not have a dip in the ice-cold water? It is an excellent way to reduce stress and improve your circulation and it is also a great dare! Don't forget to use appropriate sun protection and stay hydrated even in the spring, though.
Lakeside walks
The spring is one of the best times to enjoy a pleasant stroll on the beach. Temperatures are still comfortably mild and beaches are not nearly as crowded as they are in the summer. Explore all the paths on the lakeside and enjoy the unforgettable views.
Water sports
April and May are the perfect months to try water sports such as windsurfing, kayaking or SUP. The spring is ideal for getting some practice under your belt in water sports because there are fewer people in the water at this time than in the summer.
Angling
Did you know that the spring brings good luck to anglers? The water is not too warm yet, so the fish are more active. Pick a great spot, unpack your fishing rod and you can start enjoying some peace and quiet straight away.
Beach volleyball
Aranypart Camping has facilities for a number of outdoors sports, including volleyball, a favourite of ours. Organise your friends or family into a team and start enjoying some active relaxation without having to leave the campsite.
Picnics
Bring a hamper, a blanket and start enjoying some delicious food right on the shores of Lake Balaton. Picnics are about more than just food: they are also an excellent way to relax. You can pick up everything you need for an idyllic experience right in the on-site grocery shop.
Drink in the sunset
Sunsets by Lake Balaton are astounding around the year, but the spring is a special time because it is the season when nature regains its colours. The fresh foliage of the trees and the blue of the water re-energises those who look at them, and the softer light of the sun makes afternoon and early evening views particularly striking.
A photo trip
These days, all you need to start snapping some pictures is right in your pocket all the time but if photography is your hobby or if you even have a professional kit, you simply cannot give Lake Balaton a miss in the spring. There are no crowds at this time, so it is much easier to take some memorable photos of the breathtaking Lake Balaton views.
Adventures on two wheels
You can even hire a bike at Aranypart Camping, hop in the saddle and set off to explore the treasures of the surrounding area. Hire a bike and experience the freedom of rising around on two wheels.
And much, much more…
These are just some of the ideas you can easily make a reality over a springtime camping holiday. There are many more great activities including the incomparable atmosphere of outdoor cooking at the campsite, going on a boat trip from Siófok harbour, drinking in the sights of the town or joining one of the fantastic local events. When it comes to spending your free time in a fun way, your imagination is truly the only limit.
Do you want to try an off-season holiday? Book your accommodation at Aranypart Camping
In summary, an off-season camping holiday offers more than just comfort: it is also the perfect choice for those who are looking for some peace and quiet, and want to experience true freedom and the beauty of nature undisturbed. If you've got in the mood for a quick trip to Lake Balaton, all you need to do is book your accommodation online. Don't delay because free spots are snapped up quickly. Making an online booking is simple, and you can use your debit or credit card to pay for your accommodation.