Has your busy work schedule prevented you from going on holiday this year? Not to worry, you can enjoy a well-earned rest in the late season! There are a number of reasons why the early autumn is not too late to soak up the last drop of sunshine.
5 reasons to go on holiday in the late season
1. You can enjoy summer weather well into September
Because of climate change, Lake Balaton is an excellent holiday destination even as late as September. Temperatures are often around 30 degrees (86 °F), and sometimes even higher, so you can enjoy a real summer atmosphere while lying on the beach. Since 2015, summers have been exceedingly hot in Hungary, but there are also significantly higher temperatures now in May and September.
Make the most of the Indian summer, and spend a few days, or even a whole week, by Lake Balaton. The water temperature is also quite pleasant at this time of year, so there is no excuse not to take your last chance to enjoy the beach this year.
Significantly hotter weather in September by Lake Balaton »
2. The late season is more relaxing
The peak season is always the busiest, because families travelling with children have to schedule their holidays to fall during the summer break. There are always a lot of people around Lake Balaton during the peak season, and there is a real bustle on the beach. The number of holiday-makers by Lake Balaton drops in the late season, so this can be the ideal time to visit if you are looking for a bit of peace and quiet.
Making a booking for the early or the late season will help you avoid crowds on the beach, and will also make the summer feel a little bit longer. This is the ideal time for couples, both young and old, to visit, but it is also a great choice for families with young children who do not have to worry about the start of the school year. Make the most of this opportunity!
There is plenty to do in Siófok in September »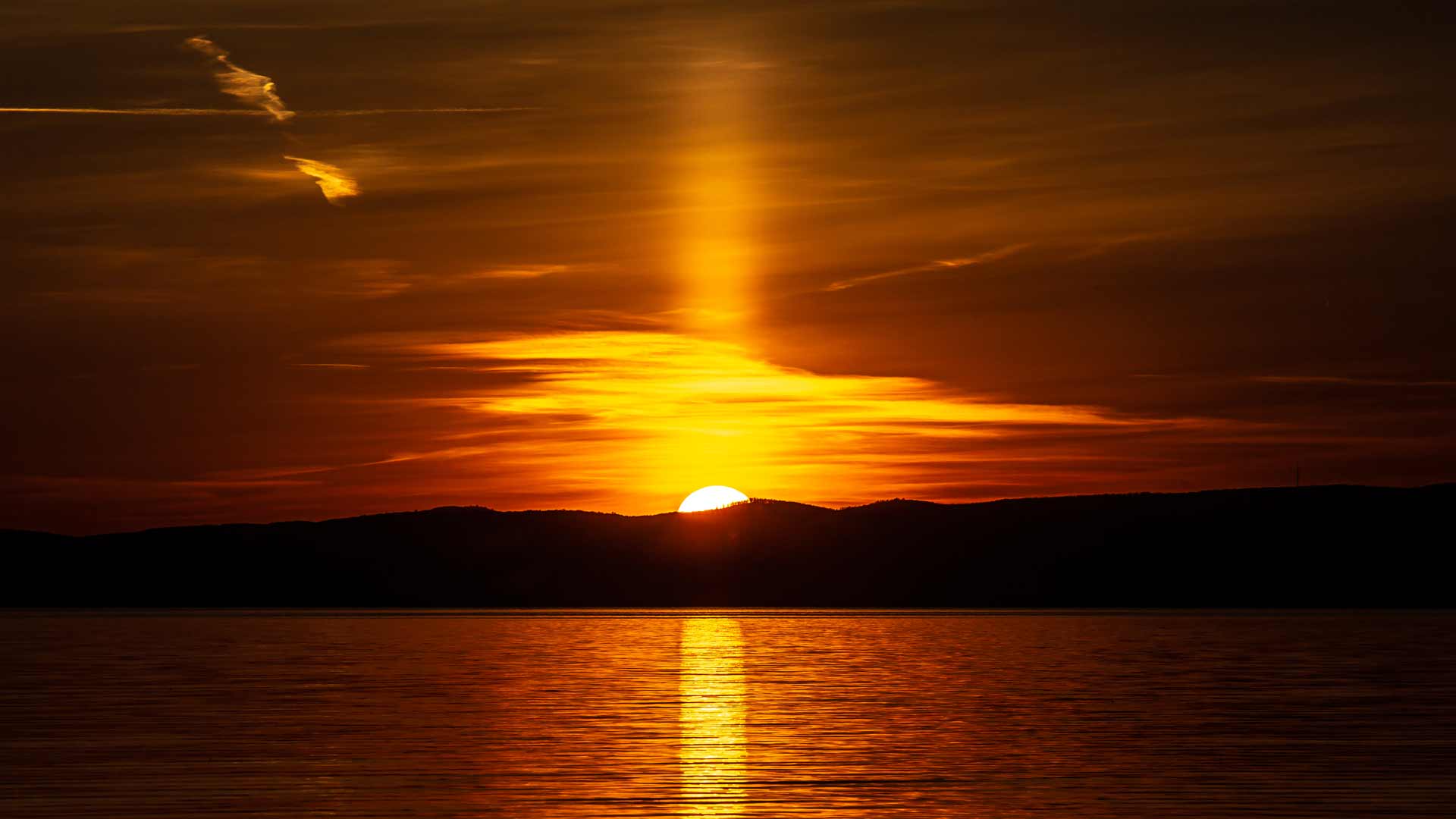 3. A great way to beat the end-of-summer blues
Do you always feel a bit down when the nice weather ends? Would you like to make one more summertime memory? This is the best time to have one more go and have a splash or go on a day trip. You won't have to go far to feel reenergised and replenished.
Enjoy the water of Lake Balaton one more time, walk along the beach, and have a delicious snack and a drink under the open sky before returning to the grindstone. If the above sounds like you and you have not heard about August depression before, it is high time you had a think about how to beat this unpleasant end-of-summer mood.
Life is short, why not take every opportunity that you get to be happy? 😀
4. A great time to go on day trips
These days, good weather can easily last until the end of September, but it will not be as hot as it was during the summer. As a result, it is the ideal time to engage in activities that are not well suited for high temperatures.
A long hike or bicycle tour, exploring the neighbouring area and visiting all the sights, a city trip or a wine tour are all excellent options and can offer a great deal of intellectual stimulation, but are best done when the weather is mild. You will have the best chance of that in the spring and in the autumn, so it makes sense to schedule these plans for the late season.
There are plenty of sights nearby »
5. Everyone deserves a break
Each life story is different, but there is an experience we all share: in this ever accelerating-world, beset with continued uncertainty, stress and exhaustion are increasingly commonplace. Still, we have to make a living, and often choose work over things that are essential to keep us on an even keel.
Small pleasures are more important than ever, and they each contribute a bit to happiness. Make sure you do not deprioritise rest and relaxation or self-care because the year will endless if you do not include some breaks in your schedule.
+1  If any of the five reasons listed above resonates with you, pick Aranypart Camping. It offers relaxation, entertainment and an opportunity to recharge, all in one place. Visit our website to make an inquiry about late season bookings: