The summers of our childhoods…
For many of us, the summer holidays of our childhoods meant camping, hiking, playing football and cooking over the campfire. And to this day, we cherish these memories.
Camping holidays are having a resurgence among adults and families alike. In addition to having nature right on your doorstep, modern campsites also offer a high quality of service and comfort to holiday-makers. This is certainly true of Aranypart Camping, which opens to visitors on 15 April.
Seaside countries have a long history of camping
Italians, for example, like to move onto a campsite for a whole month at a time. Why could we not experience the same by Lake Balaton? It is an ideal choice for families, young people and older couples, and it is also cheaper than other forms of accommodation.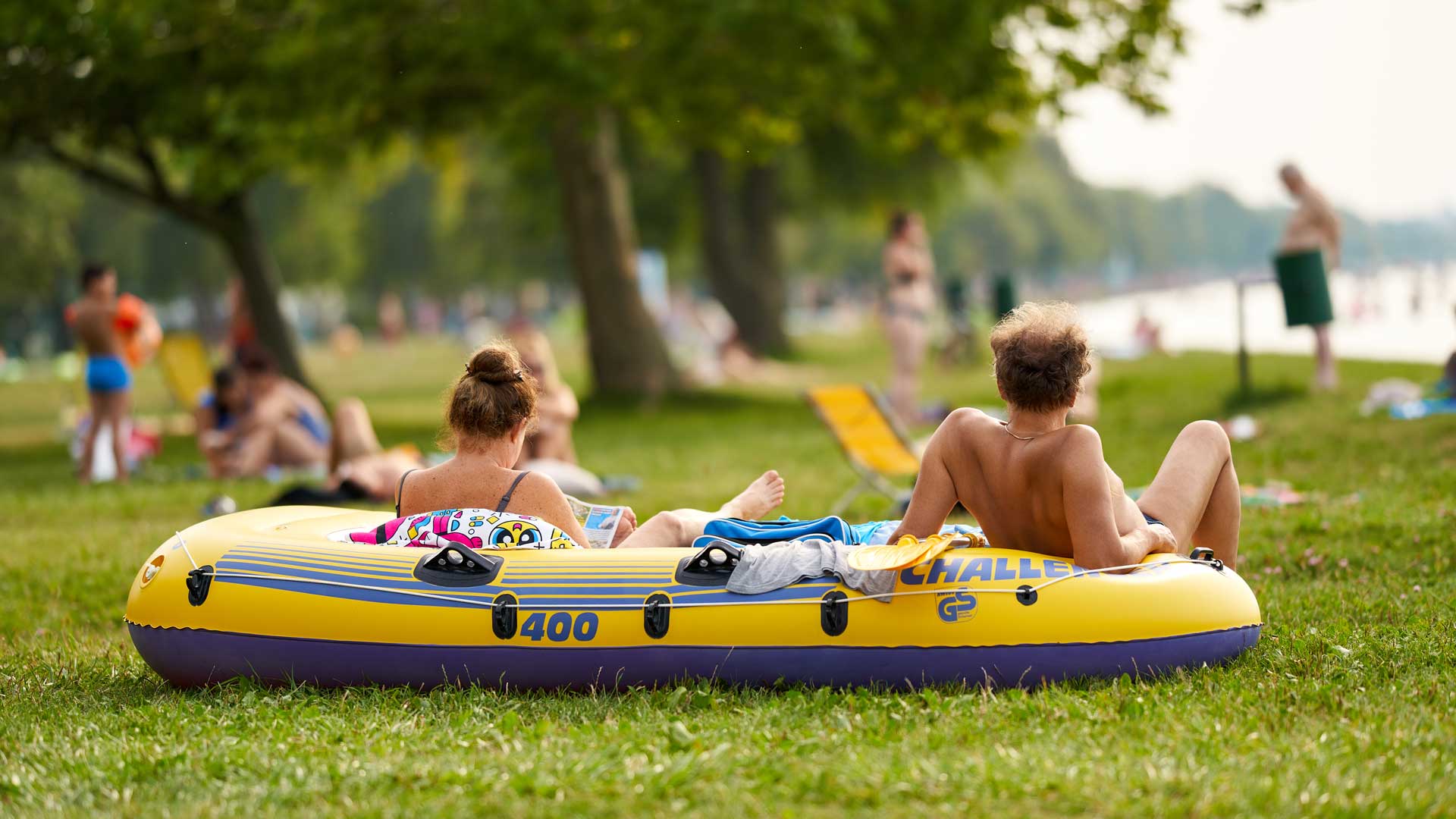 Camping – Siófok, Lake Balaton cheap accommodation
Enjoy the fresh air all day
The great outdoors, the vicinity of the lake, sporting facilities and the opportunity to build a campfire in the evening all contribute to the authentic camping experience. If you enjoy being outdoors, this is the ideal holiday. Nothing beats splashing around in the water in the morning, enjoying a traditional Hungarian lángos with a pint of beer, then sitting on a garden chair in front of your tent for an afternoon nap. The campsite is closed to non-visitors, so the children will be safe while running around, playing football or enjoying the playground, which is all they will want to do.
Caravan or tent?
If you have a caravan, you are already familiar with the wonders of camping. We want to make holidays ever more comfortable to caravan campers, so we built special pitches at Aranypart Camping with water, mains and wastewater connections. Tent holidays are not only for young holiday-makers, either. Today's modern tents provide a level of comfort that even older generations can enjoy. Staying in a tent is still the cheapest choice when it comes to accommodation.
All mod cons camping – mobile houses
Aranypart Camping offers the true camping experience even to those who are looking to stay somewhere more comfortable than a tent. Mobile houses have the same atmosphere as old cabins, but they have all the equipment and conveniences of a small home. The children can sleep in their own room, you will have a fully-equipped kitchen, and you will also have Wi-Fi access and a TV set, of course. If you want to relax, you can sit on the terrace of your house to have a chat or a couple glasses of wine spritzer.
Open-fire cooking – the best part of any summer evening
Roasting some bacon over an open fire and enjoying it with a slice of soft bread and some summer vegetables is an absolute treat in itself, but the experience can be even better, of course. Grilling some meat over the sizzling charcoal or cooking something in a pot while enjoying a relaxed chinwag and a hearty meal are some of the best moments of any summer. Our campsite has several fire pits, and firewood is also available for purchase, so nothing can stand in the way of your cooking.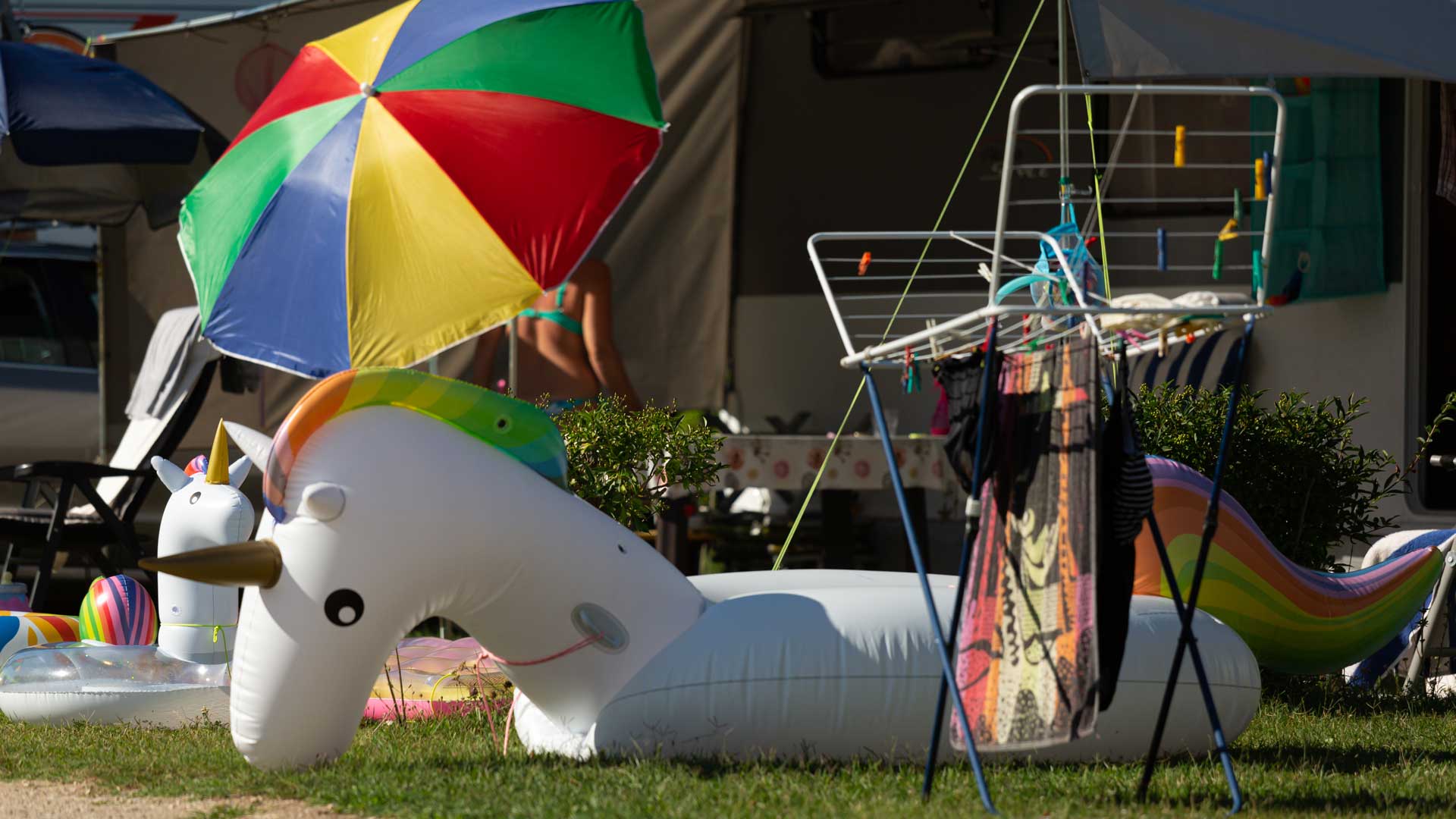 Why is camping better today than it used to be?
The meaning of camping has shifted considerably, partly because of the more attractive and more comfortable accommodation options that are now available. The beautiful and well-kept environment, the recently refurbished playground and sports facilities are only part of what makes the camping experience a whole lot better for holiday-makers. There is also a wide range of services on offer and a warm welcome to all that make a visit to the campsite at Siófok well worth your time.
From retro snack bars to restaurants
By high-quality services we mean a range of services that meet all modern standards and requirements. No trip to Lake Balaton would be complete without locally bought snacks, and we offer the best that you will find anywhere.
There are different kinds of restaurants and snack bars at the campsite, and you can enjoy a wide selection of foods and drinks.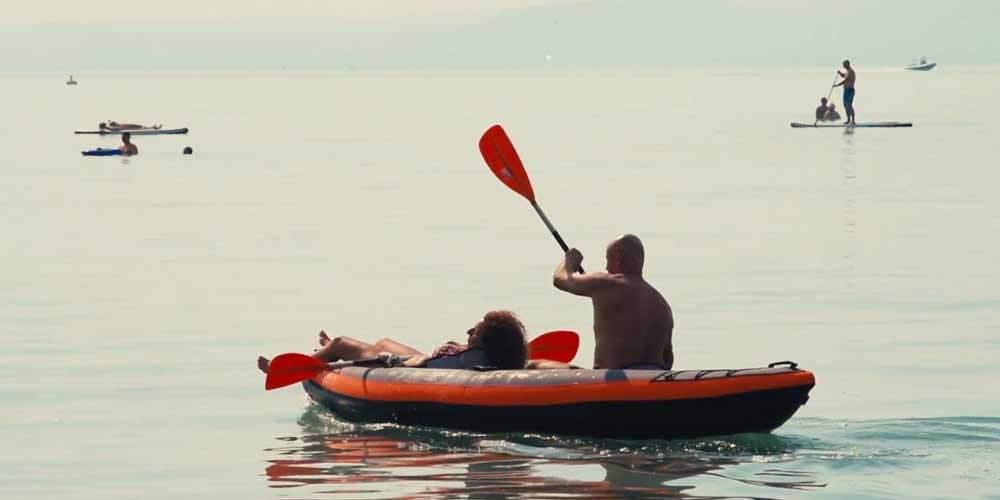 Camping – Aranypart Camping, Lake Balaton
Camping with extras
Camping provides a relaxing experience like no other, and you can add some variety by going on a day trip. There is lots to see nearby. You can also rent a bike or electric scooter for your excursion, or enjoy foosball, table tennis or minigolf without having to leave the campsite.
In order to help the increasing number of holiday-makers who bring their babies, we offer a complete baby kit, including a cot, baby bath and high chair.
Those who visit Lake Balaton do so primarily to enjoy the water, but there will be days when the weather does not permit that. By popular demand, we have set up a hot-water tub at the campsite. You can also enjoy a massage or mobile sauna, which are just some of the extras that make camping an experience truly fit for the 21st century.