Siófok55 – Jubilee events in Siófok
Siófok is going to have an exciting year in 2023, as a series of special jubilee events will make it even busier than usual. The town celebrates its 55th birthday, and there are a number of other significant anniversaries this year, too. Balaton Dance Ensemble is 60 years old, and sculptor Imre Varga was born 100 years ago. The Siófok55 jubilee celebrations will include many cultural events, activities for children and special festivities throughout the year.
Spring adventures
To many people, Lake Balaton is synonymous with enjoying the beach, whether by having a splash or by spending long and pleasant summer evenings by the water. But Siófok has far more to offer than that. It is well worth visiting in the spring because it hosts a broad range of cultural events. The Imre Kálmán Cultural Centre is home to excellent theatre productions, concerts, solo performances and musicals from as early as April.
Unmatched views and an exhibition
The Siófok Water Tower is a popular attraction that offers fantastic views of Lake Balaton. The Water Tower got a makeover this year, and now it boasts a two-storeyed exhibition space that showcases the works of Imre Varga to commemorate the jubilee year.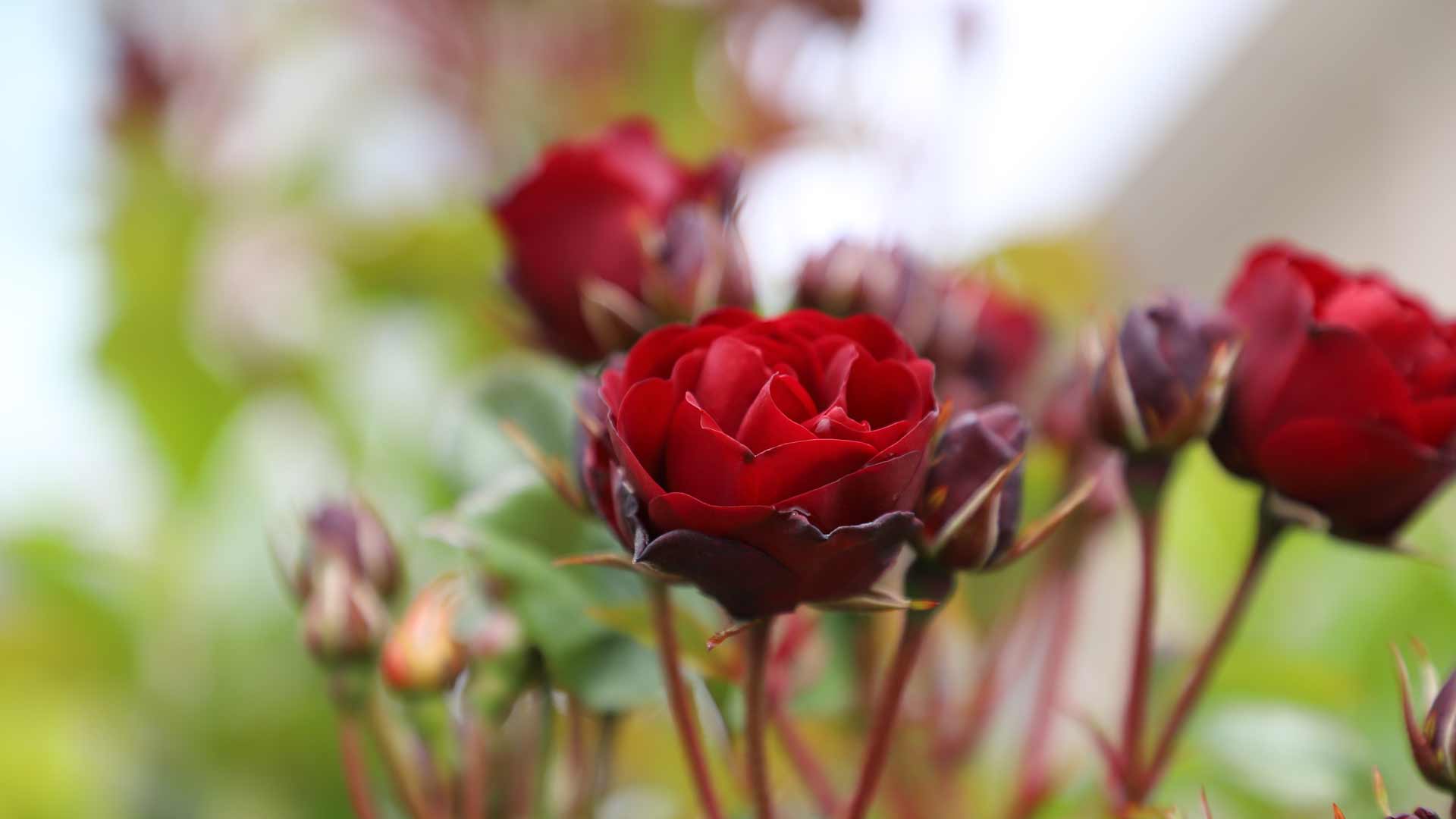 Pentecost Rose Celebration
Make sure to visit over the Pentecost long weekend, which is when Siófok hosts its annual Pentecost Festival, dubbed the Pentecost Rose Celebration this year. The festival will include the opening of the recently renovated Rose Garden along with concerts and a whole range of other events by Lake Balaton. You should make the most of the extra days off, not just to attend some of the exciting events on offer but also because the long weekend over Pentecost is ideal for a quick trip to Lake Balaton.
Cycling around Lake Balaton
There is a dizzying array of events on offer in Siófok. You can't possibly get bored here, especially if you hop in the saddle of a bike and go exploring around Lake Balaton. You can bring your own bike or hire one at Aranypart Camping. There are myriad things to discover on two wheels, including countless attractions and many amazing bike routes.
The cycle path along the Sió Canal
If you don't shy away from a challenge, the cycle path along the Sió Canal is an absolute must when visiting Siófok. The route starts from the Water Tower and meanders through a picturesque wilderness for 26 km before returning to the town centre.
Boat trips – Set sail in Siófok
The best events of 2023 are definitely taking place in Siófok, but if you want to pair them with an authentic Lake Balaton experience, you simply must visit Siófok Harbour and set sail.  Boat trips are among the most popular activities over the spring and the summer.
Summer music festivals
With all the varied events in Siófok that are taking place over the summer, you are guaranteed not to get bored. Theatre-lovers will be spoilt in the spring, while the summer is the season for music festivals.  The menu of music events in Siófok in 2023 include New Orleans Jazz Festival, which has become a real staple over its 20 years of history, and which is celebrating an important anniversary this year.
Balaton Retro Fever will take place in August, showcasing the greatest performers of the 1990s and 2000s. This year's event is special because the cream of Hungarian music will be joined by two international superstars. The Celebration of Wine and Bread will take place as the summer is coming to an end, with the traditional events of 20 August getting a special boost by the opportunity to taste a range of excellent wines.
Make unforgettable memories on the Gold Coast
With all the events in Siófok taking place over 2023, it is not easy to decide when to book your Lake Balaton holiday for. Aranypart Camping could well be the ideal accommodation for you whether you are visiting before, during or after the peak season. During the fresh spring days, your best option is a heated mobile house or cabin, or a caravan holiday. On the other hand, in the dog days of the summer, there is nothing quite like the experience of a proper tent holiday at the campsite. The list of events in Siófok extends beyond what happens in the town: Aranypart Camping offers a wide range of options to relax or enjoy an interesting event.
Events at Aranypart Camping
Aranypart Camping is situated in the most beautiful part of Siófok. It has its own private beach and picturesque grounds. The campsite has everything you need for a perfect holiday. You won't even have to leave if you don't want to, thanks to the on-site restaurant, snack bar and grocery store. If you're looking for a spot of active relaxation, give the outdoors sports facilities, table tennis, foosball, football pitch or volley ball court a try. You can also hire a bicycle or electric scooter, or enjoy water sports right on the site. The campsite hosts animation events to ensure families can also enjoy a fun holiday together. Watch the website for updates on the latest events, and make sure to book your accommodation in time.