You can always get a good deal by spending your holiday with us because you can collect valuable points each time you make a booking, and use them for discounts next time you stay with us. It is also easy to sign up for our loyalty scheme: start by activating your club card.
Step one
Register your discount card
First of all, visit this website: Club Panorama Relax discount card »
Or click on the CLUB CARD button in the top right corner of the Aranypart Camping website to reach the same page.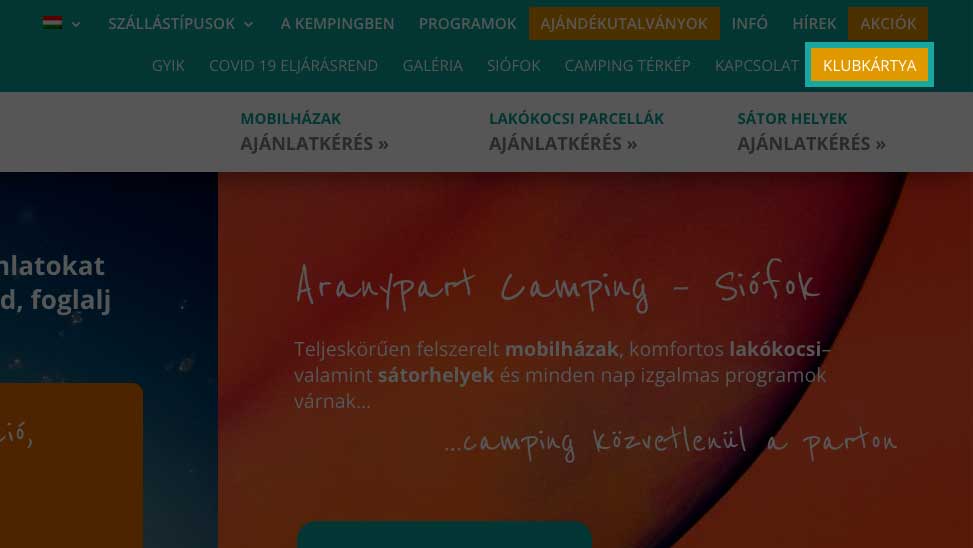 Activate your discount card
In just a few clicks, you can register your card and start collecting points. To activate and register your card, click here »
Step two
Book your accommodation at Aranypart Camping
To see all the options, visit this link: Accommodation types at the campsite »
If this is your first time with us, check out what you can expect to find. Aranypart Camping is the best campsite in Siófok, and offers not just tent pitches and caravan plots but also mobile houses and villas for you to stay in.
Starting from this year, you can also enjoy a caravan holiday on a 'comfort' plot. We take extra care to ensure all the campsite services are of the highest quality, and there is also a range of interesting and varied activities on offer.
What is more, we have everything in one place: our restaurants have a broad range of high-quality dishes on their menus, and the campsite also boasts a grocery store, sporting facilities, a pool and a fully refurbished playground. Children can also look forward to animation activities, so the parents can have a bit of peace and quiet while on holiday. Our campsite is the ideal choice for families.
We also welcome animals at the campsite, so there is no reason to leave your four-legged friends behind when going on holiday.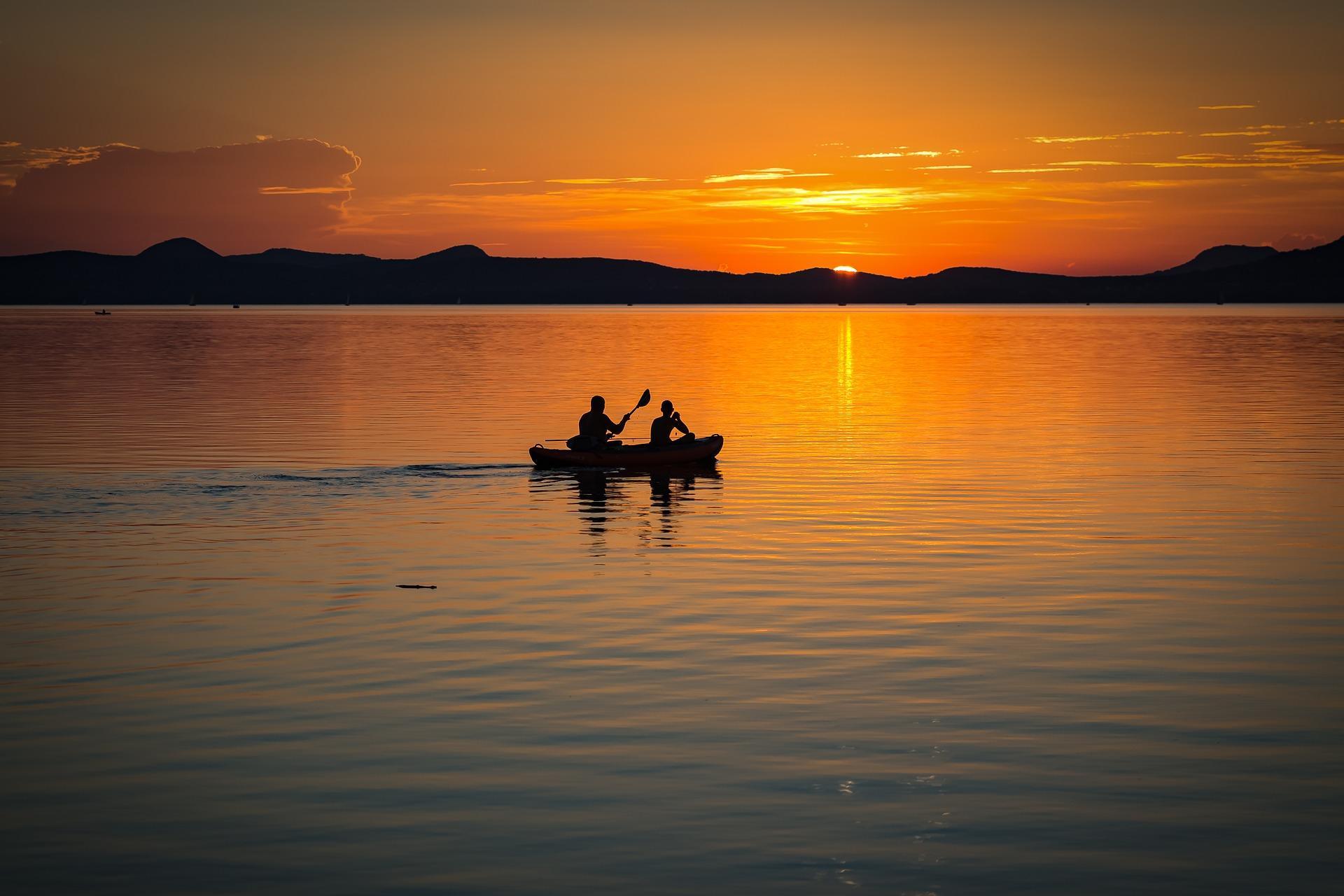 Step three
Collect points
If you've already been to our campsite and are planning to return, you can start using your discount straight away or add new points. If this is your first time with us, make sure you activate your club card so as not to miss out on the points you could collect. We are confident that anyone who's stayed with us will want to return at least for one more holiday.
Step four
Redeem your points
The purpose of our loyalty scheme is to give something back to our returning guests who enjoy spending their holidays with us every summer. But there is more to the scheme than that. One of its greatest benefits is that you can redeem your points not just at Aranypart Camping but also at two other accommodation providers.
If you would like to give something new a try, here's your chance. Stay at Aranypart Camping, Mirabella Camping or Platán Hotel and collect or redeem points just the same. If you love visiting Lake Balaton, make sure to join the loyalty scheme.
You can use your discount at two places in Zamárdi
Zamárdi is the perfect place for a team building trip or a family holiday. It has a beautiful beach, an adventure park, loads of day trip destinations nearby, wine cellars and atmospheric restaurant. It is also the starting point for the Balaton Circuit.
Try Mirabella Camping
If you are an avid camper, why not use your points for a stay at Mirabella Camping? You can stay in a tent, caravan or mobile house. The mobile houses are fully equipped, and each has two bedrooms, a lounge and a kitchen. The campsite boasts extensive grounds, and is an ideal place to relax for families, groups of friends and other larger groups of holiday-makers.
Mirabella Camping also has snack bars, restaurants and bars, and plenty of entertainment options for children, too. Young holiday-makers are guaranteed to enjoy the playground, the experience pool and water sports as well as the varied animation activities on offer.
Platán Hotel – An atmospheric, family-friendly hotel
You can also use your discount for a holiday at Zamárdi's Platán Hotel. It is a boutique hotel with 16 rooms and a family-friendly ambience, situated on green grounds just a couple of minutes away from Lake Balaton. The hotel boasts an outdoor pool, sports facilities and a playground, so it is a great place to stay if you are travelling with children. We also provide a baby kit for those travelling with a baby, including a cot, a high chair and a baby bath to make sure even our youngest guests can stay in absolute comfort.
Each room has its own terrace, which are firm favourites among guests. What's more, you can also bring your dog with you on holiday, and the price for the room includes breakfast.
Summer is not the only time to visit Lake Balaton. Why not pop down for several weekends from the spring into the autumn so that you can enjoy that Lake Balaton feeling more than once a year? In the spring, the Lake Balaton area is ideal for cycling tours and active relaxation. In the autumn, why not visit for a team building exercise, have a culinary round trip  or just extend your summer holiday a bit? You can enjoy the benefits of your club card for any and all of these.