The campsite opens its gates on the 15th of April.
Class trip, family holiday or team building? Whatever it is you're after, you've found the right place. Our apartments and mobile homes provide a comfortable solution as they are fitted out with everything you might need and they are all equipped with heating.
Our campsite is waiting for you in Siófok, right by Lake Balaton, offering great times in the spring.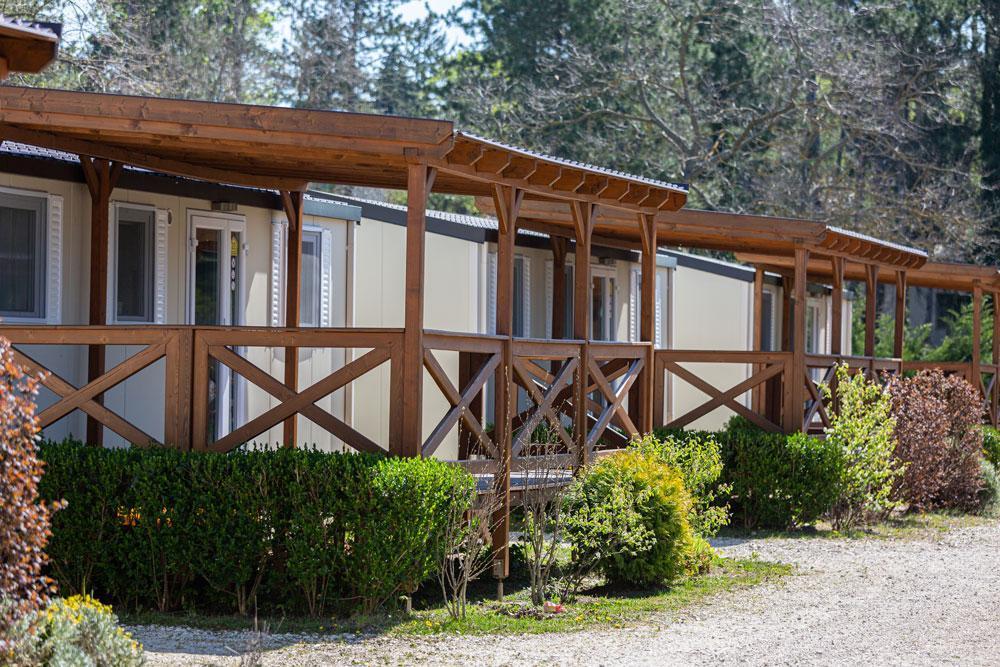 Eurocomfort mobilouse, Aranypart Camping
Camping season is just around the corner 15 April 2022
You can find the detail description of our mobile homes here »
Family friendly campsite
Easter is coming. Would you like to get away for a bit with your family? We have perfectly fitted out chalets and mobile homes for families and groups of friends of all sizes, where you can find everything, just like home. Camping offers everlasting memories for children and we have an onsite playground, too. The bigger kids can hop on the electric scooters available for hire or they can go on bike rides. Everyone can get together by the campfire in the evening.
Would you like to come with your friends?
This is the best choice, as our mobile homes can house up to 4 or 5 people and for bigger groups we recommend the Rosa chalet. The campsite has popular restaurants and bars, where you can watch the sun set over the lake with a cocktail. And if you want to get wild, visit the Zamárdi adventure park and jump off the Power fan jumping tower, or slide down the Balatonboglár bob sleigh chute.
Class trips
Lake Balaton is perfect for class trips. There is plenty of room in the chalets and plenty to do, as well. Once you have taken a dip in the lake, have some fun in the adventure pool. For more adventures, visit the Bella Adventure Park.
Camping season is just around the corner 15 April 2022. Request an individual offer »